Monthly Archives:
November 2013
November, Lot's Going on Outside the
Gardens
So we
made it thru Halloween, I hope. Now there are other "things" coming at us.
Holidays!!
Are you even starting to plan yet? I used to use this day for
planning menus, lists, for keeping lists, of lists. But things change
progress.
So as the days get shorter, and, shorter, let me help
with some old "lists".
First, breathe,
if I just put you into some sort of shock, reminding you, what I'm here for.
Something you may want to try and catch, The Solar Eclipse on Sunday morning at
dead sunrise, won't last long, and it is a hybrid eclipse. It will be a total,
but we here on the East Coast, will get the bulk, but not all. The sky colors
should be booming, so get that camera ready, and remember, don't look directly
at it.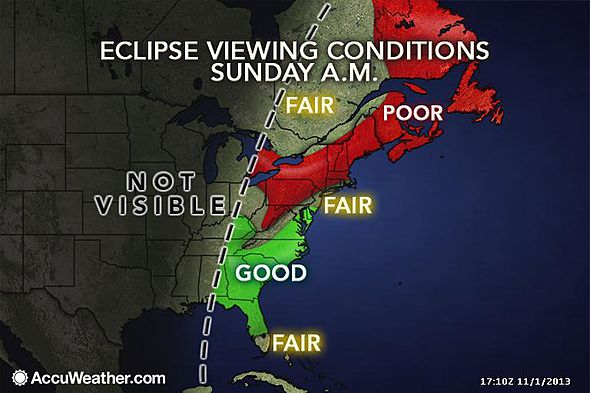 So you see
the map, so, try. Something to be seen. Check your sunrise times the night
before, set your clocks for the time change, remember,'Spring forward, Fall
back" and remember to take that extra hour off. Here in Richmond, it will be
over by 7 or so, and Sunrise is around 6:30, AFTER the time change. Find a spot
you can have a clear view at the lowest horizon you can.
Amaryllis bulbs are
hitting the shelves now, want some color that keeps going? it's time to force
them now. If you haven't got your Spring bulbs planted yet, what ya waitin'
for… It's November!!!
Thanksgiving is really coming now. Get the beds,
lawn, and outdoor living areas dolled up, sometimes it's great, to get everyone
outside for a few, if you are the cook….. I see rain and chilly for Richmond
area, just my long range lie..
You Black Friday folks, God bless ya. Those
websites will be showing up very soon. Don't forget your garden buddies, lots
out there on specials for Christmas gifts for them too, oh! and you….
Then,
we will be in December, ugh!!
OK, back to November. If you have had a few
good frosts, and a freeze maybe, start looking around at the dormant,
nonproducing, nonwinter interest plants. Prune them back, and mulch them. If you
haven't seen that yet, rock on, get as much out of them as possible. I like to
keep some inside as a sort of "dried" arrangement.
Enjoying the colors of
Fall as you plan your landscaping and garden beds. These make great indoor decor
as well in cuttings.
First the dogwoods (Cornus spp.) and sumacs (Rhus spp.)
turn their shades of burgundy, then all the other colors begin to explode. The
yellows, oranges, and reds of sugar maples (Acer saccharum) reign supreme, but
don't overlook the brilliant gold of gingko (Gingko biloba) or the reds of black
tupelo (Nyssa sylvatica), sourwood (Oxydendrum arboreum), or scarlet oak
(Quercus coccinea). Be sure to enjoy the shrubs that offer fall color, including
witch hazels (Hammamelis), summersweet (Clethra ), blueberries (Vaccinium),
fothergilla (Fothergilla), and oak leaf hydrangea (Hydrangea
quercifolia).
Mid to lower South lawns, almost time for that last feeding.
And applying a non fertilized pre-emergent. New mulch? Same thing, on top of the
new mulch.
When most people think about roses, they usually jump straight to
the flowers. But did you know that these popular bloomers also produce fruit?
While some roses bear hips that are too small to be worthwhile, others take over
where the flowers leave off, adding wonderful black, orange and red hues to the
fall landscape. But don't stop there! Add fall color with rose hips, then learn
how to harvest this remarkable treat so you can enjoy its many health benefits,
whether it be in vitamin C-rich teas, muffins or this sweet rose hip jam recipe.
Enjoying rose hips is a great way to boost your health – and your autumn garden
– throughout the cool season. I found a lot of recipies just by Googling, Rose
Hip Tea", and it was on.
I received a few good Fall recipies from that one
Newsletter, and I have been trying some Kale, Carrot, Sweet Potato, recipies
with all the fixings as well. I can't even pick the one I like best. Just that
time of year.
You may get this newsletter twice in two formats, and I
apoligize, I have to find who only wants certain formats. Godaddy is not telling
me what I need to be computer brilliant at.
Thanks for your support with
having friends, etc sign up and the referrals. The emails from you all are fun,
and I will try to get the Google+ community chat thing gong, sounds like fun. I
have 5 groups to see in the next 2 months, and then Spring willl be in
sight.
Have a safe and warm Holiday if I don't get back to you before. It IS
coming!!